CWU Final preparation 👌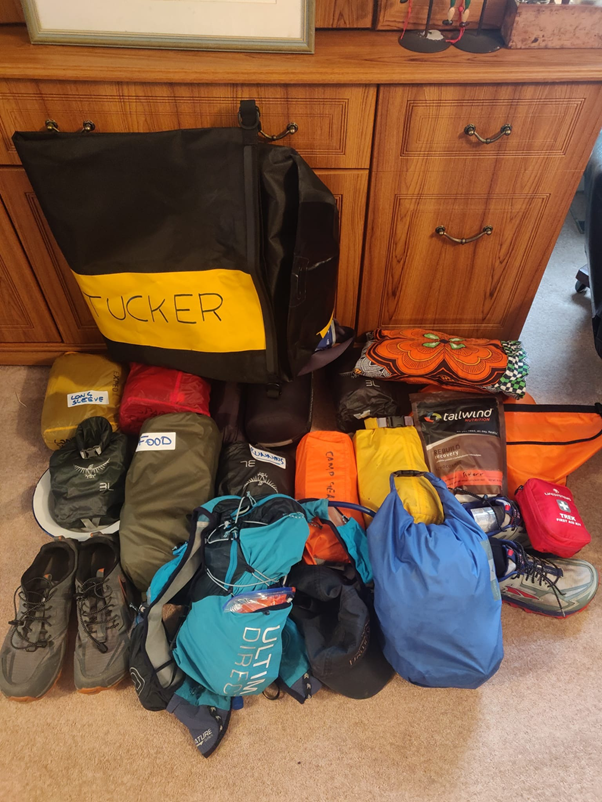 My final prep is coming to an end.
All the training and runs over the past 3 years come to a head this Sunday with the CWU race 2021. My stats are impressive (for me anyway😊).  
2018 : Running - 44 runs - 58hrs - 569.4km (12 months) - Elevation 2,261m
2019 : Running - 48 runs - 97hrs - 848.1 km (12 months) Elevation 4,867m
2020 : Running - 76 runs - 99hrs - 950.4 km (12 months) Elevation 7,481m
2021 : Running - 101 runs - 163hrs - 1472.8 km (7 months) Elevation 10,816m
Total of 269 runs and 3,840.9km covered.
I have sorted and packed my gear, spent a fortune on new devices to ensure I dont get lost, people can track me, I record my efforts, and i capture the key moments on camera/video.
My efforts will go towards a very important support effort for the 21 families of Pa Derung in the centre of Borneo (close to where my wife comes from), who sadly all lost their possessions, homes and documents.  I hope you can support me in this and the link to fund my support efforts is here: https://uk.gofundme.com/manage/pa-derung-longhouse-fire
If you cannot use the GoFundMe site, then you can make donations to my support fund ABN AMRO bank account.  Please email me on temabu@gmail.com for details.