2021 Recap and Charity Report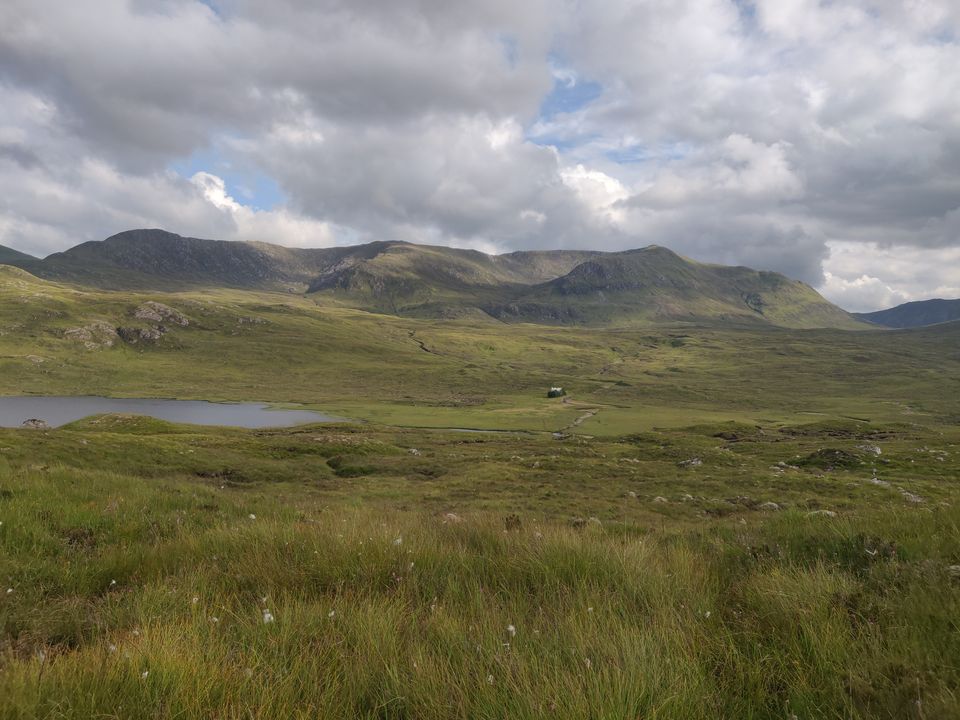 The year 2021 was a disaster for millions of people, so I wont make light of that. This is a round up of 2021 for me and includes the final report and update on the charitable donations from all my generous friends and colleagues for the victims of the Pa'Derung longhouse fire.  Scroll down for more on this story.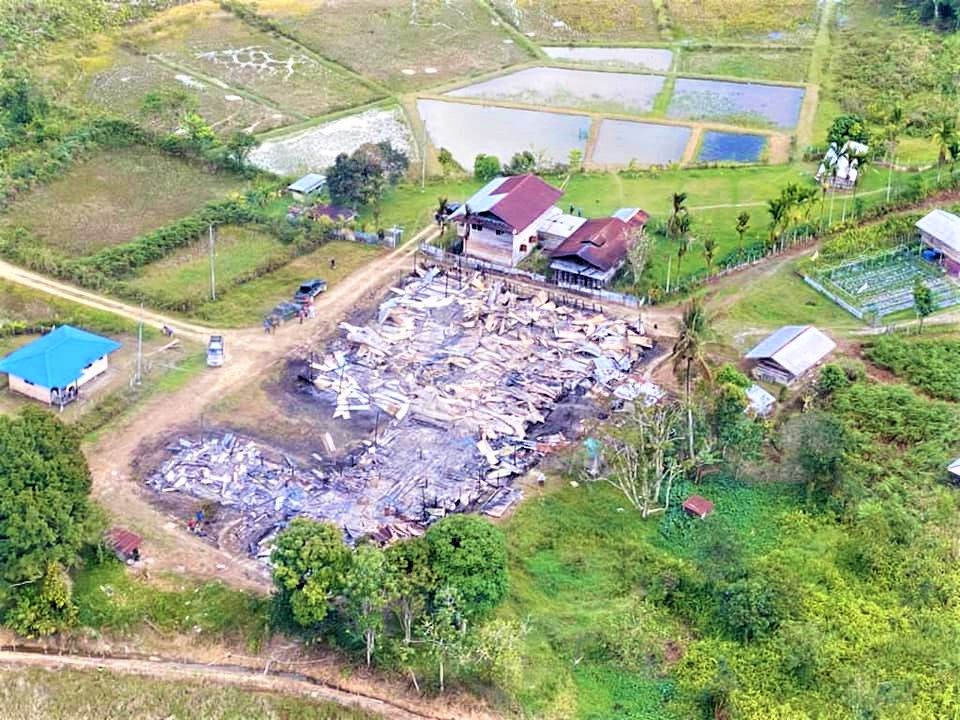 Cape Wrath Ultra
In 2021 I continued my training for the Cape Wrath Ultra which took place in August.  This was a major target for me and although I thought I was prepared and indeed faired pretty well I was still unable to finish day 3 within the allotted time.
Several lessons were learned along the way.
Scotland never ceases to take your breath away! I wasted many minutes stopping to take photos of the scenery (I have added a gallery in another post) throughout the first 3 days.  This didn't help on day 3!
The weather in Scotland is (of course) unpredictable.  We celebrated 30C plu weather on days 1 and 2.  The heat impacted everyone in the impact if had as we climbed through the mountains.  Although it was cooler on day 3, it still contributed due the hangover from the heat on day 2.
Make sure you use all the time available.  I was late on day 2, the unforgiving rolling hills of the last 12km through Knoydart, with hot weather really dragged me down as I completed day 2.  The last 10km took me 3 hours to complete! This then meant I was tired, eating late and slightly dis-organised in the morning which meant I missed the 7am starting time and left the camp some 40 minutes later for day 3.  That also didn't help for day 3.
Don't linger at the volunteer checkpoints.   A bit contentious I know, but I did stop probably longer than was necessary at the volunteer check points and especially the last one on day 3.  While I know they had very good intentions and I probably looked like I needed it, their assertion that it was only an hour to the finish line didn't take into account my fatigue, and that 15 minute stop was then critical.  This was another factor for day 3.
Eat regularly to replace energy through the day.  I have yet to find a snack bar that doesn't taste like sawdust once you start expending huge amounts of energy.  This I have to work on for the next time and try and figure out how to manage this.
Mentally I can hack it.  When you are 15 hours into a walk/run traversal of some of the most fantastic mountains of Scotland and you turn a corner and find another one, you need to "suck it up".  I was done in the last hour of day 3 thinking I had missed the cut off.  However I had more than enough time to finish it.  Then I stopped at the last checkpoint for a drink...
Know your route - especially the last 5km - off by heart.  Within 200m of the finish of day 3, still within time, in the dark, rushing because I knew I was cutting it fine, and fatigued from the previous 15hrs and 60km across the mountains, a mistake can be costly.  In the dark I ended up missing a CWU direction arrow marker with my head lamp being very focused for me running (i.e. straight ahead and looking down) and then ended up running for over 2 km in the wrong direction and missed the cut off time. Game over.
So now I look forward to 2022. I have maintained a degree of fitness up to the 2 weeks of Christmas and New Year when all diets and training go out the window for a break.  But come 3rd Jan when things are finally back to normal I start 4.5 months of hard training to build back up to do the CWU again. (May 22nd-May 29th)
Pa' Derung Longhouse Fire
The year 2021 was a watershed moment for the families of Pa' Derung longhouse in Borneo with the frightening longhouse fire that destroyed family homes and belongings. Part of the collection of small villages that go to make up the Kelabit highlands, this had a devastating impact on the 8 families who were directly affected.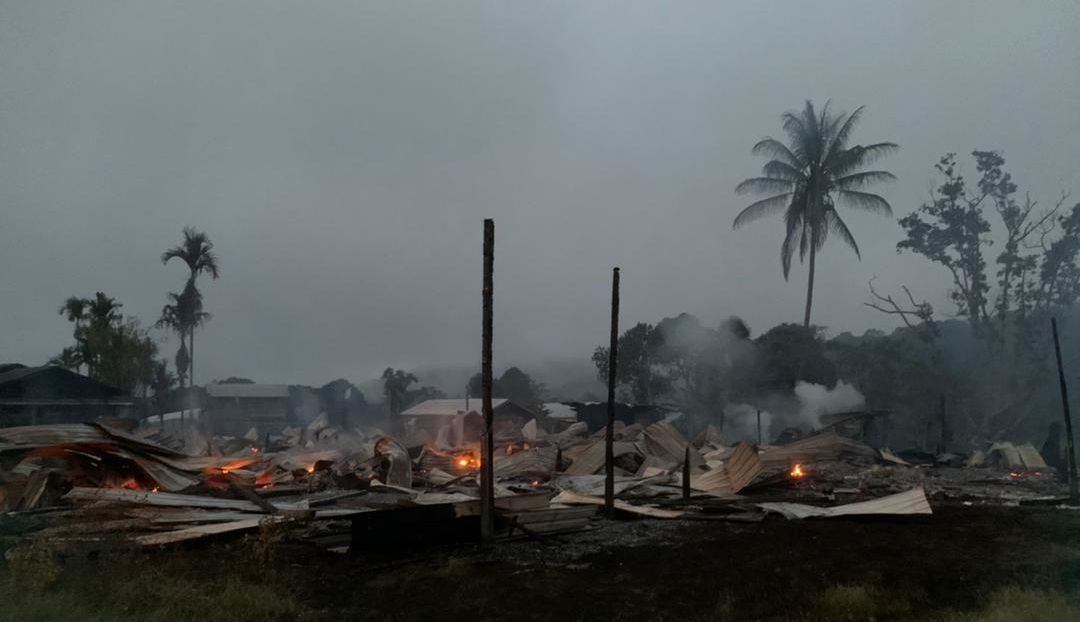 This then was my focus of the charity donations I was seeking as part of my attempt of the CWU.  In what never ceases to amaze me, my friends and work colleagues were again more than generous donating almost 2000 Euros towards the victims families (through GoFundMe and direct contributions).
While the final ceremony of actually getting it to the families was delayed by some months (due to travel restrictions, MCO's or Movement Control Orders in Malaysia because of COVID), it was finally completed on 17 December 2021 in a ceremony with a representative of each of the families present.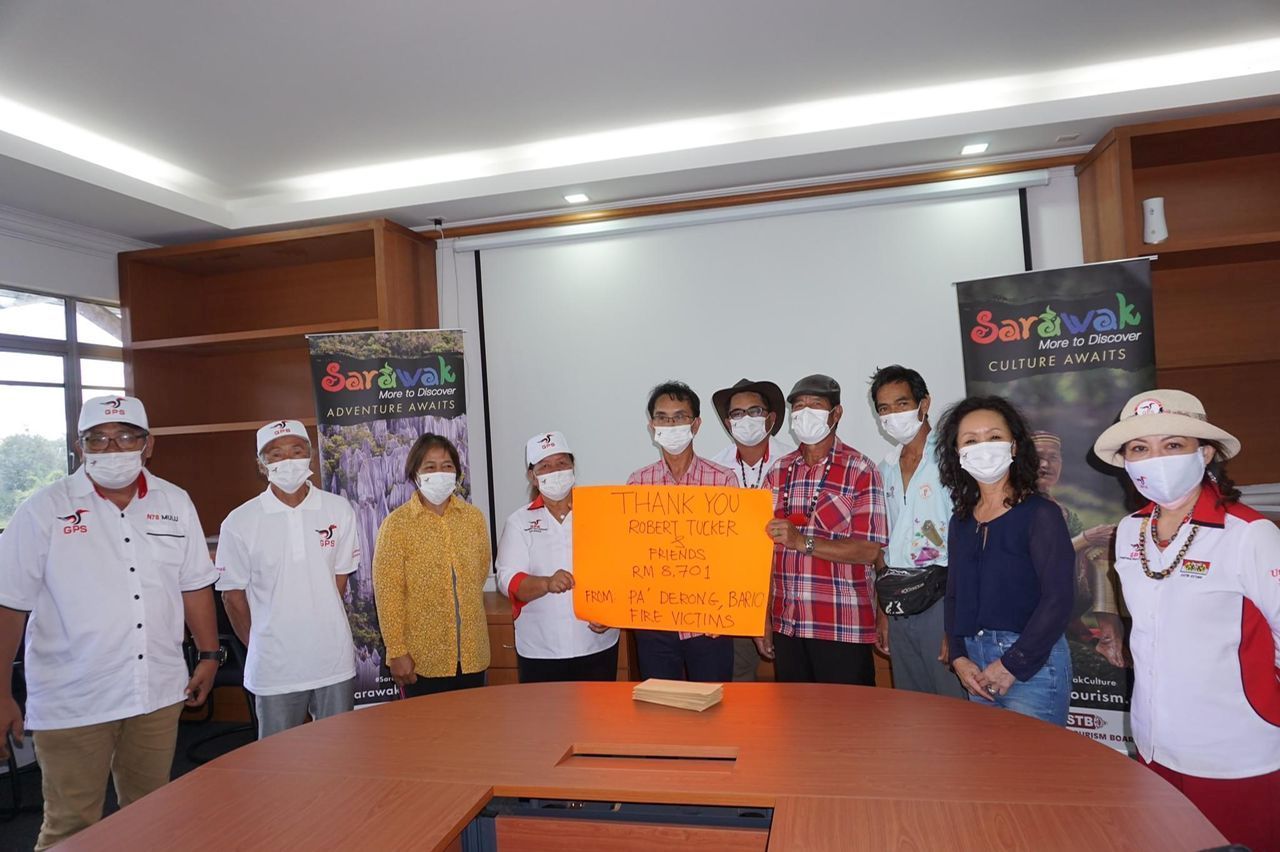 The ceremony was carried out by Dato Dr. Philip Raja with the Kelabit Penghulu (or leader) Robertson Bala, head of the Pa' Derung longhouse - Callena Lallang - present as well as other local representatives.  It took place in the conference room at the pejabat (Office) Daerah Bario in the Bario Highlands.  The amount was split evenly across each of the 8 families and given directly to the family representative.
I would again like to thank each and everyone of you who contributed to this amazing collection and to let you know that this has gone directly to help those families who have been very badly impacted by the fire.  This was timely and welcomed by each and every individual as it also provided some welcome cheer for them through the Christmas period.